The research Group on Acoustics and MultiMedia Applications (GAMMA) was founded in December 2015 as an official UPM (Technical University of Madrid) R&D group in the School of Telecommunications Systems and Engineering. After that itbecame a member of CITSEM in February 2016. We are an interdisciplinary group comprising researchers with a Signal Processing, Acoustics and Business Administration background.
Our current research lines include:
Gamification: design and development of serious games for educative applications.
Intelligent natural interfaces for physically disabled people: improving the immersive feeling in serious games. Fostering exercises for rehabilitation or maintenance with gamified software. Improvements in clinician-patient communication. Design of real-time adaptive applications for the patients, optimizing the efficiency of their exercises and maximizing their motivation.
Medical image processing: segmentation and classification of anatomic structures with advanced methods.
Virtual acoustics: recreation of acoustical environments from the estimation of the impulsive response of the local. Hearing virtualization of different kind of signals. Multichannel acoustical signal processing.
Psychoacoustics: sound source spatial localization. Simulation of the hearing system from a spatial perception perspective.
Speech signal processing: speech analysis, synthesis, and recognition for clinical applications.
Knowledge management: techniques, tools and modeling of knowledge management for skills development in organizations.
Organizational learning: methodologies, technologies and innovation in transfer and learning processes in organizations.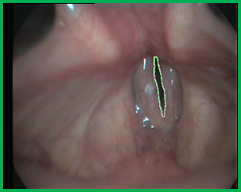 The group is directed by the Associated Professor Víctor José Osma Ruiz and it is currently composed by 7 other professors and a freelance researcher.